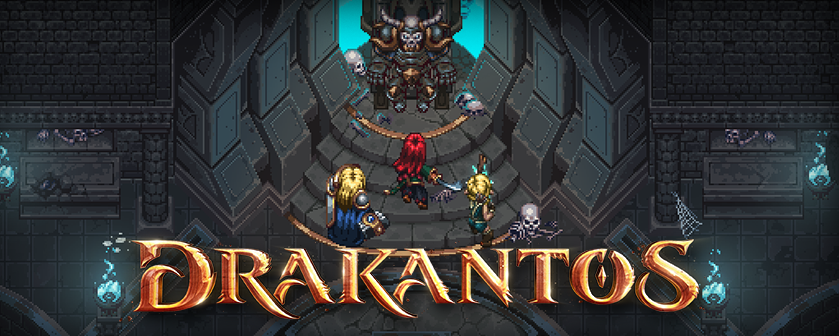 Description
Drakantos is a MMORPG with a nostalgic top-down pixel art style, combined with exciting, fast-paced action combat and 21 unique playable Heroes. Our inspirations come from great games like Chrono Trigger, Stardew Valley, Graveyard Keeper, and Stoneshard. Classic worlds like Lord of the Rings are also a significant source of inspiration for us, mainly because of our Middle-earth-based theme. Our game will feature familiar figures for fans of these universes, such as dwarves, dragons, elves, and much more.
History
For centuries before humanity, angels and demons fought a never-ending war against each other. However, one day a powerful dragon god named Drakantos grew bored with the conflict and decided to intervene. Both sides banded together to fight against him, but to win, Drakantos had to sacrifice himself. He shattered into fragments, imprisoning the angels and demons and scattering the pieces worldwide.
Features
Online World: Fight, explore and have fun on this adventure with your friends.
Heroes: Play with 21 different heroes, each with their unique gameplay mechanics and a well-developed backstory.
Vibrant History: Drakantos has an immersive story campaign that you'll learn while exploring dozens of exciting places.
Intense PvP fighting: Inspired by Overwatch, Brawl Stars and League of Legends, Drakantos will feature serious competition. Prepare to fight different PvP modes with ranked systems and weekly tournaments.
Different Enemies: Face over 100 enemies with different mechanics.
Sandbox Missions: The challenge will always be different! Missions will be generated over time with different enemies, objectives, resources and the possibility of surprising events.
Guild System: You can create and upgrade your guild, completing missions and receiving bonuses. Build the strongest guild and face others in Guild Wars!
Customizations: Each hero has over 20 collectable emotes to interact with other players and different skins to stand out in the crowd.
Day and Night cycles: This world has its own day cycle and it affects the enemies and challenges that you'll face.
Market: Trade items with other players using our handy market system.
Customization of Abilities: You can earn orbs by completing challenging tasks and unlocking rare achievements in the game. These orbs can modify your heroes' abilities, providing more gameplay variety.
Housing: Buy your own house and decorate it your way using different styles of furniture or just show off your rare items. When you're ready, you can invite your friends over.
---
Videos
Unofficial Teaser YouTube
Prologue YouTube
---
Meet The Heroes
The game will feature 21 heroes, each with their unique gameplay mechanics and a well-developed backstory. We have also carefully chosen voice actors who bring these characters to life and accurately portray their personalities.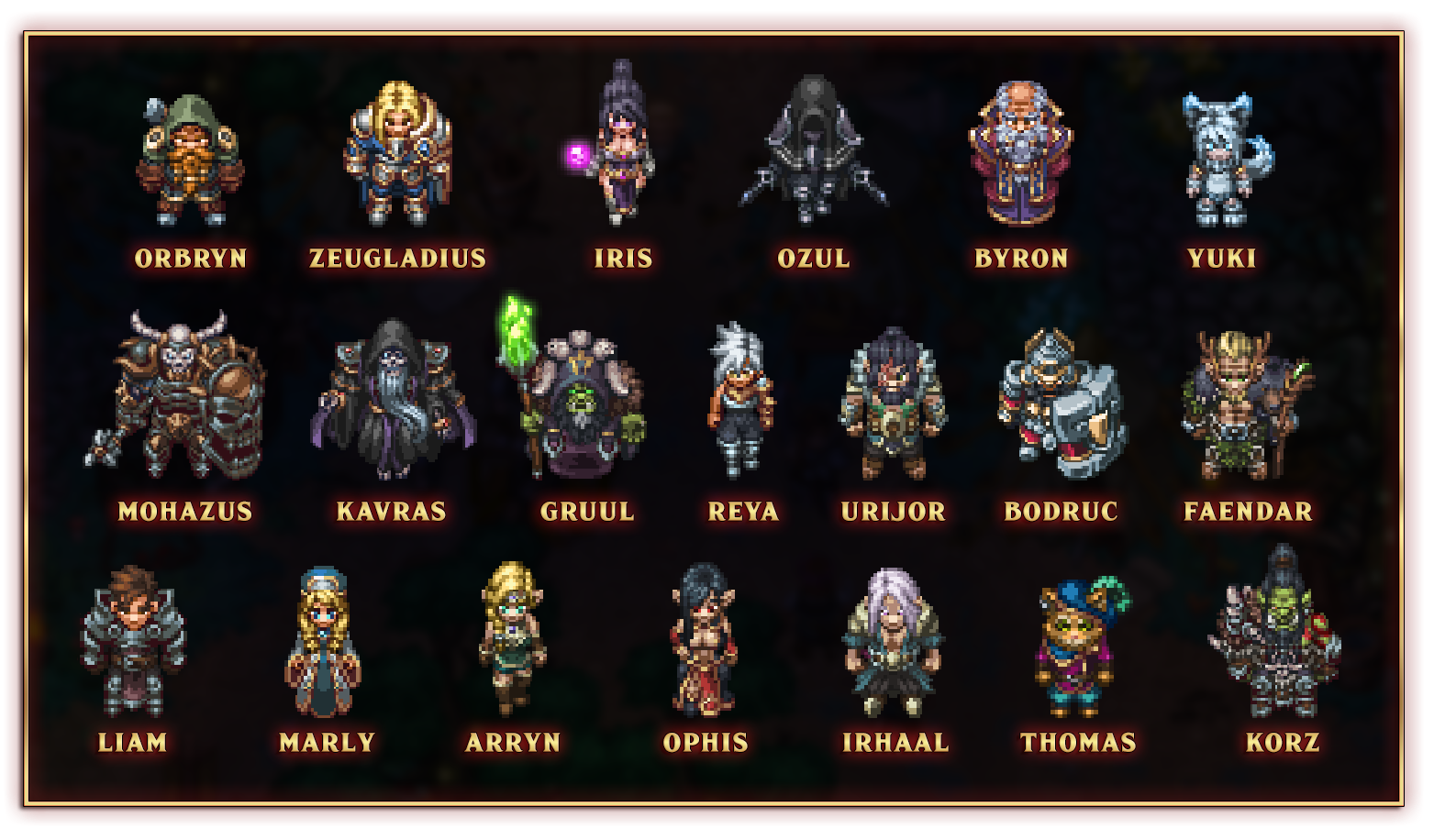 ---
Images
download all screenshots & photos as .zip (9MB)
There are far more images available for Wingeon Game Studios, but these are the ones we felt would be most useful to you. If you have specific requests, please do contact us!
---
Logo & Icon
download logo files as .zip (10MB)
---
Team & Repeating Collaborator
Frost
Lead Game Designer
Zeugladius
Lead Game Designer
Baxnie
Executive Producer
Napoleon
Executive Producer
Barba
Lead Artist
Dragon
Programmer
Thanatos
Programmer
Pedrilsk
Game Designer
Joe
Level Designer
Lunamel
Level Designer
Samalandra
Level Designer
Poseidon
Pixel Artist
Belscy
Illustrator
Scarlet
Marketing
Black
Community Manager
Contact
---
presskit() by Rami Ismail (Vlambeer) - also thanks to these fine folks